Vienna at Nightfall
BOOK ONE
It is the late 1930s in Europe and the darkness is gathering. The Nazis are marching, both inside Austria and outside. What can one man do to make a difference?
Alex Kovacs can see what's coming – he can, all of his friends can, all of Vienna can. When an opportunity presents itself, a chance to thwart the Nazi invasion of Austria, he agrees to join an espionage network that will take advantage of his regular business trips to Germany to gather secret information. But a personal tragedy soon complicates Alex's mission and entangles him with a suspicious Gestapo captain in ways that he never anticipated.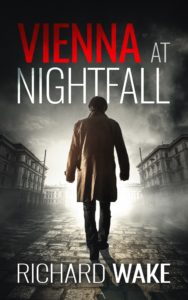 The Spies of Zurich
BOOK TWO
It is 1939 and Germany has invaded Poland. World War II has started but the main event is still being planned. Two questions hang over everyone: When will Hitler's army turn to the west, and will France be ready?
After the fall of Austria and then Czechoslovakia, Alex Kovacs now lives in Zurich. He is a banker and he is in love – but he hasn't left the spy business behind, not completely. He and his contacts in the espionage community – and Switzerland is a hotbed of spies – think they know what is going to happen, how Hitler will invade and how he will help to fund the endeavor. The problem is that no one in authority seems to want to listen. Frustrated but also determined, Alex fights for a way to get someone to hear him.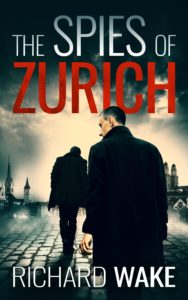 The Lyon Resistance
BOOK THREE
France has been overrun and the Gestapo now controls the country with a sinister terror. The Resistance does what it can, at enormous personal risk to its members. But is it worth it?
After the fall of France, Alex Kovacs and his wife, Manon, travel to her home in Lyon to continue the fight they began as espionage agents in Switzerland. Disillusioned by the leaders who ignored so many warnings and allowed France to be steamrollered by the Germans, they form a Resistance cell and sabotage the Nazis wherever they can. But the effects are fleeting even as the danger for them grows exponentially. And when that danger surrounds them, smothering them, Alex is forced to make the ultimate decision — to risk everything for his family and his cause.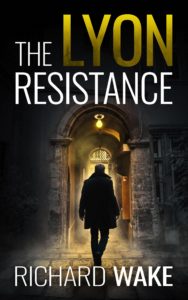 The Limoges Dilemma
BOOK FOUR
The war stops for nothing. If you are in the French Resistance, there is no time for grieving or second-guessing or regret — that is what they say. But how do you listen to what your head is telling you when you are living with such a damaged soul?
Alex Kovacs has been smuggled into Limoges after a botched attempt to rescue him and his wife from the Gestapo by flying them out of France. She is gone and he is bereft. In Limoges and the surrounding area, he finds himself confronted not only by the German occupiers of the country but by different Resistance groups with different loyalties and perspectives — some followers of de Gaulle, some Communists, all with an agenda. Struggling with his emotions, and with these competing Resistance groups — all of which have one eye on who will take charge once the war is over — Alex becomes involved in sabotage missions, assassinations and revenge, all of which test his own moral foundation.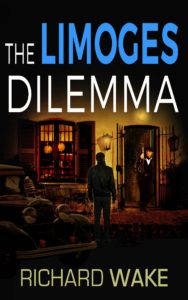 Paris in Disguise
BOOK FIVE
Paris is cold and hungry. The Germans are in the fourth year of their occupation, and while a Resistance movement flourishes, it is small and perilous beyond belief. The lives of Resistance radio operators can be measured in weeks, not months — such is the mortal danger. But are they being caught by Nazi efficiency or by betrayal?
Alex Kovacs is a part of one of those Resistance cells, a jack-of-all-covert-trades, sometimes a courier of information, other times a guide for new agents, always a committed member of the Resistance movement whose eyes are nonetheless open to its flaws. When several of his fellow agents are caught in rapid succession by the Germans, concern grows that there is a traitor within the cell. And when an outlandish plan to unmask the traitor is proposed, Alex agrees to take on a new identity and a grand lifestyle in order to infiltrate the highest levels of the Gestapo's murderous operation.